About Us
---
The Red Brick Church is a conservative, evangelical church located in Stillman Valley, IL only 10 minutes from the Rockford airport, 4 miles from Byron. People attend our church from Ogle, Winnebago, and Boone counties. Some of the communities represented in our church include Rockford, Cherry Valley, Oregon, Byron, Davis Junction, Winnebago, and the Rochelle area.

Though our church was founded in 1858, we continue to be as passionate as ever about the centrality of Christ and the sufficiency of His Word. Our purpose is to glorify God and maximize our joy by making an extended family of fully-devoted followers of Christ. To that end, we want to be a local church where the truth comes into lively intersection with life — That means that on the one hand we will be true to the Word, but on the other we will consider what it means for how we live.

Even though our church is over hundred years old, in recent years, we have enjoyed exciting growth, especially with young families. At the same time, we continue to have a very active ministry for seniors.

The focus of our church is on our Sunday morning worship service where our pastor preaches biblical sermons that are relevant for life. But there are many other opportunities to participate in our active youth and children's ministries, Bible studies, and other church events.

A common site at our church is to see a swarm of children and dozens of workers during Vacation Bible School. Both men and women's Bible studies are offered. Our worship is a mix of contemporary Christian music as well as traditional Christian hymns.


Loving God. Loving People.
Doctrinal Statement
While our church is not formally affiliated with the Evangelical Free Church of America (EFCA), we have adopted the EFCA doctrinal statement as our statement of faith.
Meet Our Pastors
---
Chris Brauns
Chris Brauns
has been the pastor at the The Red Brick Church since January of 2005. Recent sermons are available
online
.
Chris is the author of
Unpacking Forgiveness: Biblical Answers for Complex Questions and Deep Wounds
, published by Crossway (2008) (
Endorsements
),
When the Word Leads Your Pastoral Search: Biblical Principles and Practices to Guide Your Search
, published by Moody (2011) (
Endorsements
) and
Bound Together: How We are Tied to Others, in Good and Bad Choices
, published by Zondervan (2013)(
Reviews 1
,
Reviews 2
).
Chris has written numerous articles including "
Packing Unforgiveness
," and "
Be Visibly Devoted to Be Pastorally Placed
."
Chris frequently speaks and preaches in a wide variety of settings. He led a
panel discussion
at the 2011 Gospel Coalition national conference, is an
Interviewee for a series of questions on Christianity.com
, and was a keynote speaker for a national Peacemaker conference.
Chris and his wife Jamie have four children: Allison, Christopher, Benjamin, and Mary Beth. You can read more about Chris's background on his
website
.
---
Tim Michalek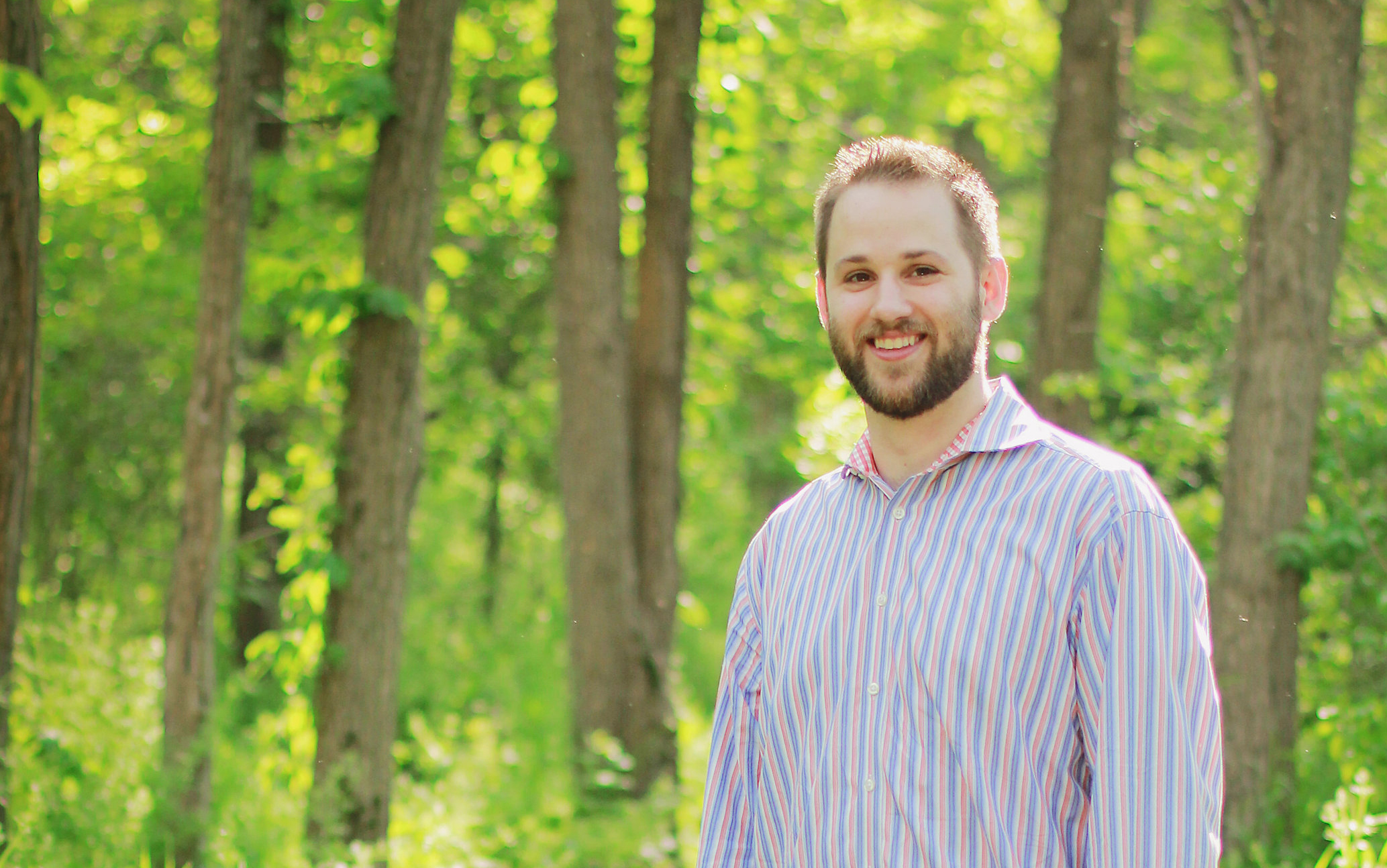 Tim Michalek joined Red Brick in 2014 as the Associate Pastor of Youth and Worship. He and his wife Amy have two children: Sophie and Moses. Tim studied church music in college, Bible in graduate school, and is continuing graduate work in education. After spending two years teaching at a Bible college in the Caribbean, Tim and Amy moved back to the states and began a sewing business on Etsy to allow them to volunteer at their church. Tim left his auto-parts job and began sewing full-time for two years before the Red Brick Church called him as Associate Pastor. He has a passion for foreign missions and would hopes to be a part of bringing the gospel to an unreached people in the world.